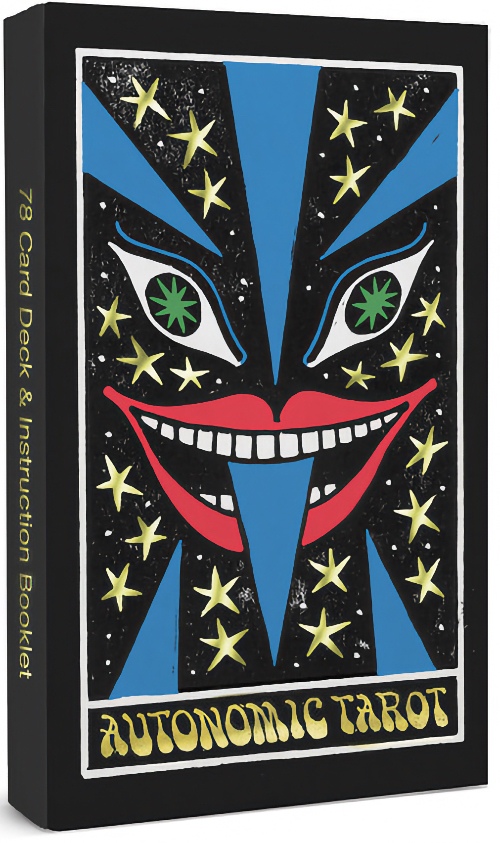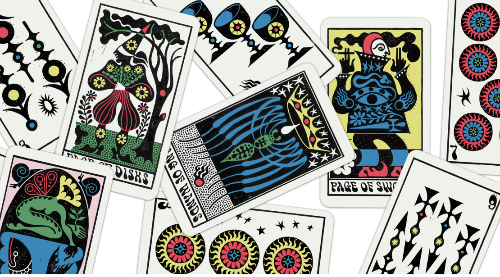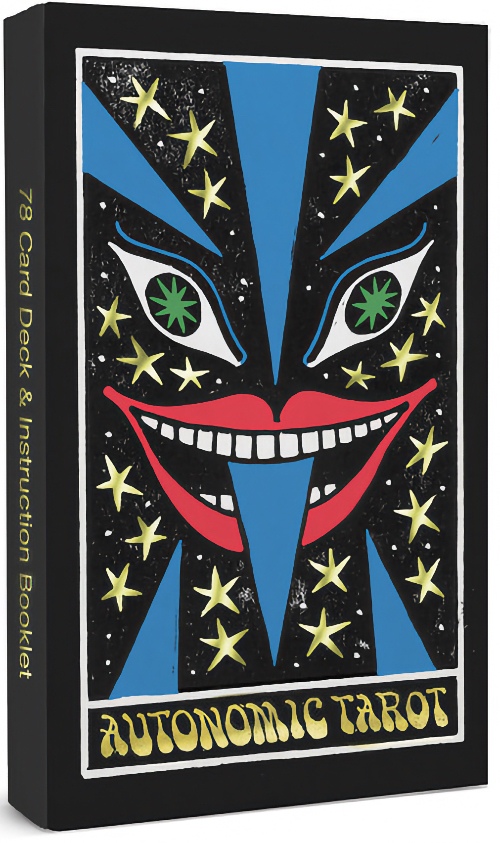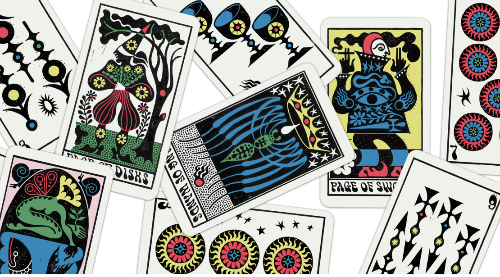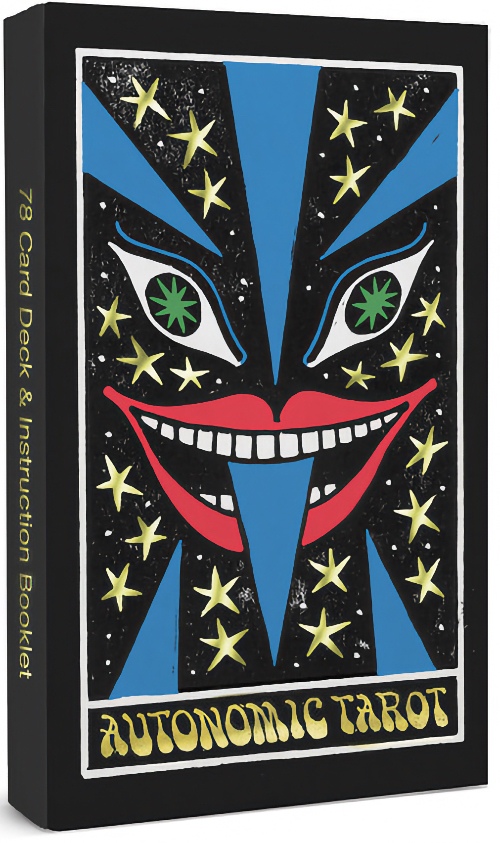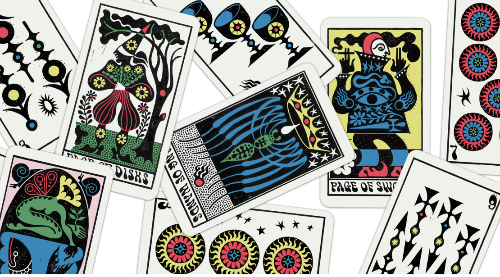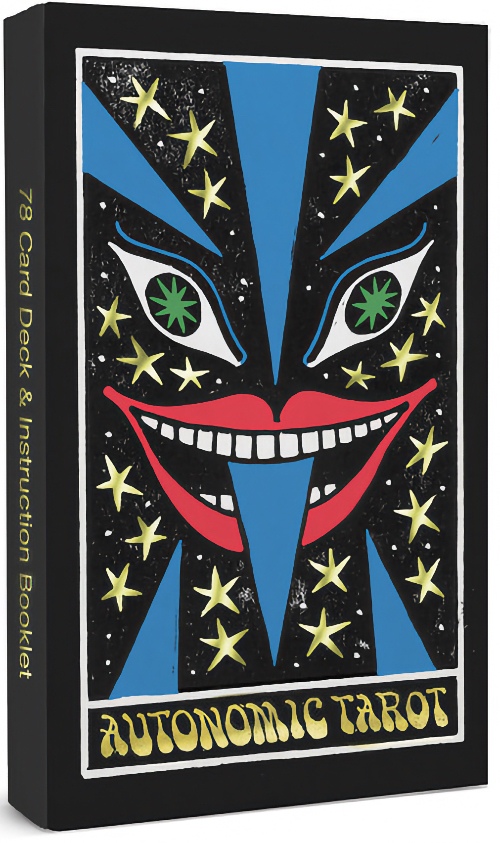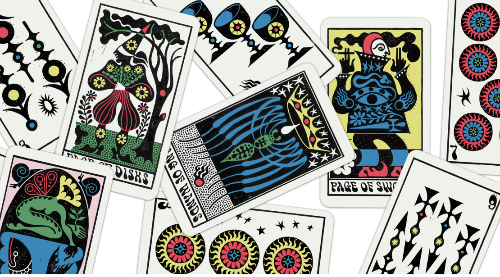 | | |
| --- | --- |
| Author | David Keenan |
| Publisher | Rough Trade Books |
| ISBN | 9781914236372 |
| Idea Code | |
| Status | not yet published |
'Complete Autonomic Tarot' is the product of a collaboration between writer David Keenan and artist Sophy Hollington. Autonomic Tarot was originally produced by Rough Trade Books from the pen of writer David Keenan and the linocut blade of artist Sophy Hollington. The first edition contained a 30-card deck and instruction booklet accompanying Keenan's novella 'To Run Wild In It'. The pair have again combined to create this newly expanded full deck in a larger sized format now featuring all 78 cards and an updated guide reflecting the new additions.
78 cards, ills colour & bw, 8 x 14 cm, box, English