The Wall Between Us. (Be)Longing, Repair and its Politics of Affects.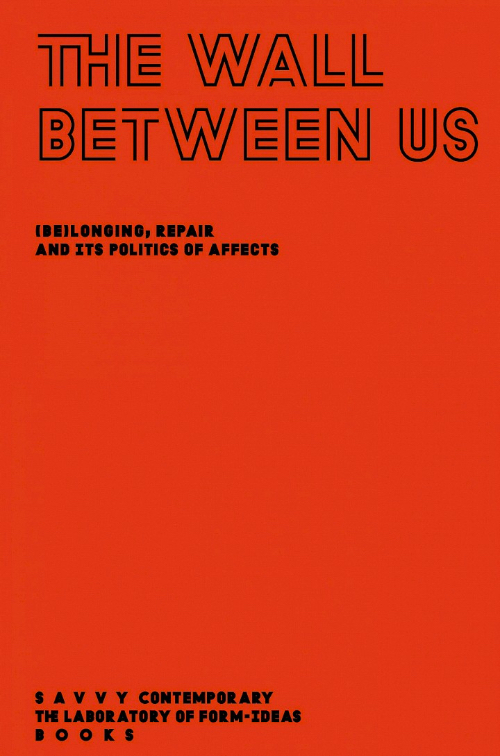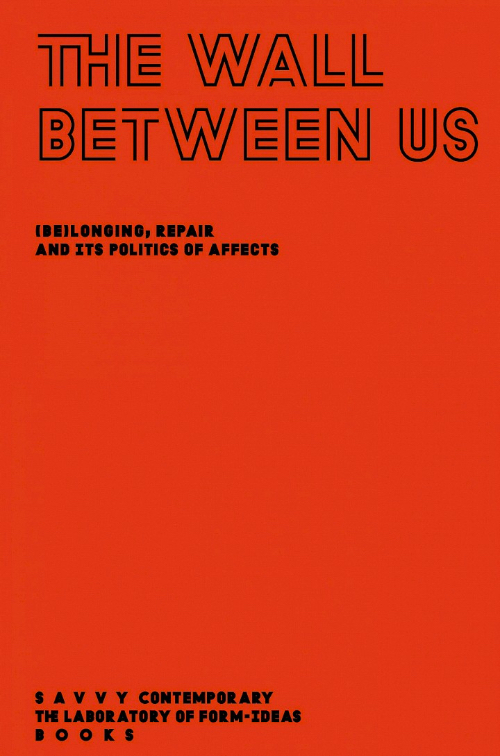 | | |
| --- | --- |
| Author | C. Bien; T. Minh Huyền Nguyễn; E. Agudio eds. |
| Publisher | Archive Books |
| ISBN | 9783948212896 |
| Idea Code | |
The Wall Between Us originates from "Yet Untitled": a series of workshops organized by SAVVY Contemporary with Ottonella Mocellin and Nicola Pellegrini in Berlin and Prague, and activated by members of the Vietnamese diaspora to investigate the poetics of their relationships. With processes of (un)learning, the project transformed into "The Wall Between Us – (Be) Longing, Repair and Its Politics Of Affects," an exhibition with performances and artworks at the intersections of kinship, history, and identity politics in a post-migrant society. In its next iteration, this anthology has evolved into a conversation among artists, community organizers and activists sharing the common experience of being identified as part of the Asian diaspora.
144 p, 12 x 16 cm, pb, English