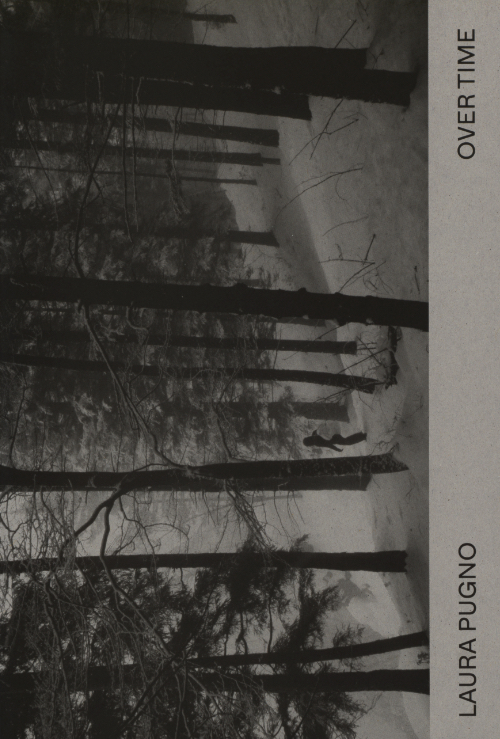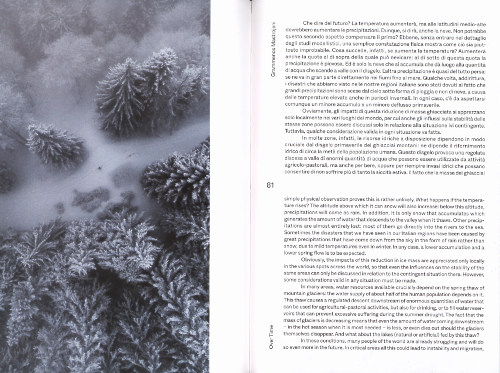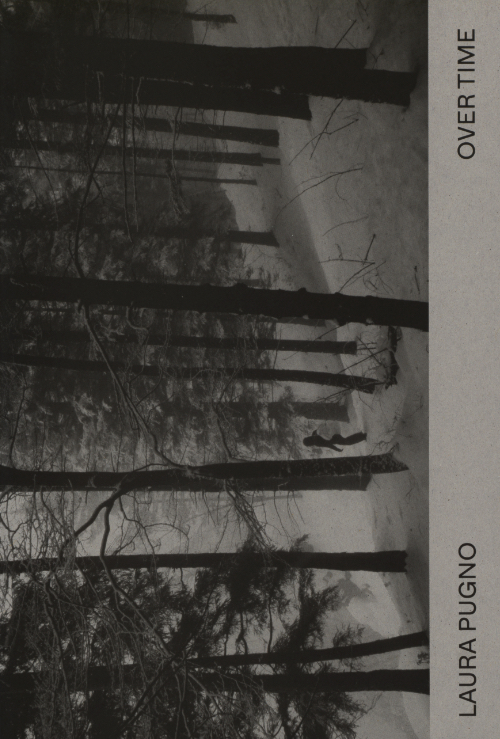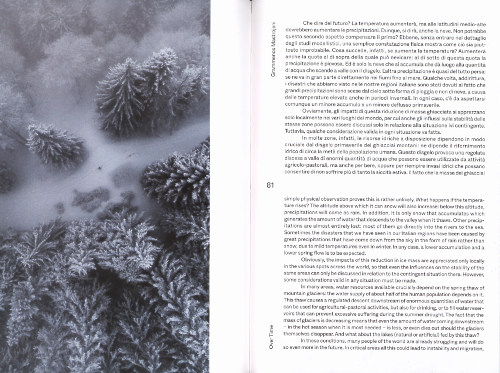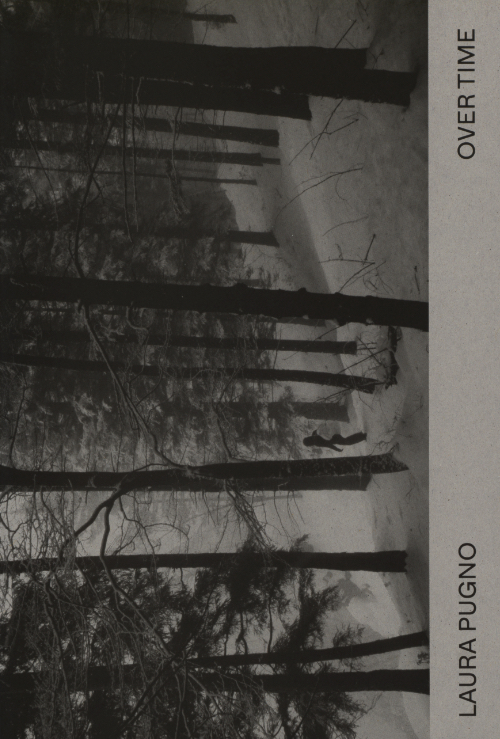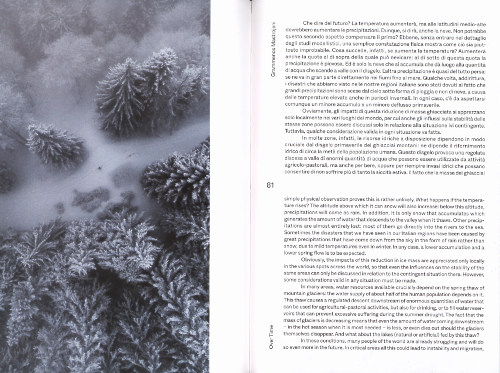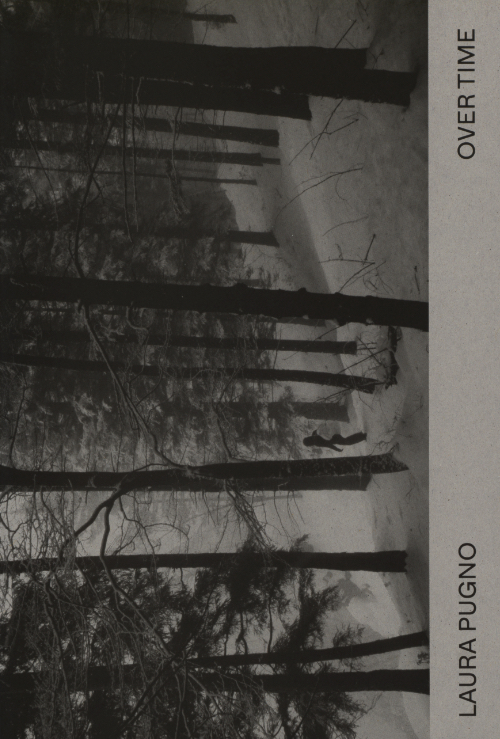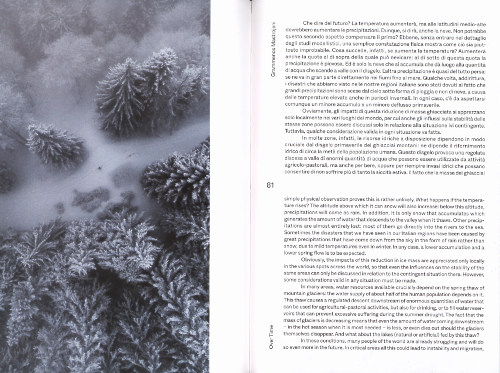 | | |
| --- | --- |
| Author | A. Lerda; F. Comisso; L. Perlo; M. Freppaz e.a. |
| Publisher | Viaindustriae |
| ISBN | 9788897753797 |
| Idea Code | |
Substance with a mysterious fascination, which seems to belong to an eternal time, snow has always been a lure for explorers, scientists, and artists; an everchanging matter and at the same time solid memory of the world. Drawing on the magnetism that this element exercises on the humansoul, the artist Laura Pugno with the video installation Over Time explores the tensions and the reasons for this natural connection; the need to live, study and create snow in the time of climate emergencies.
128 p, ills colour & bw, 22 x 15 cm, pb, Italian/English