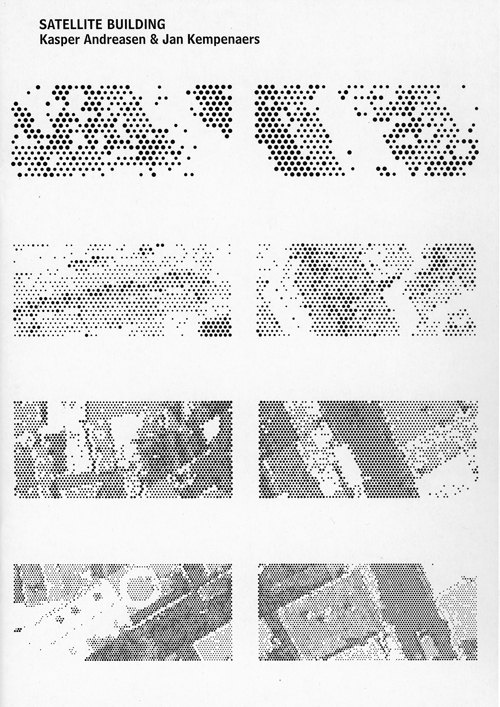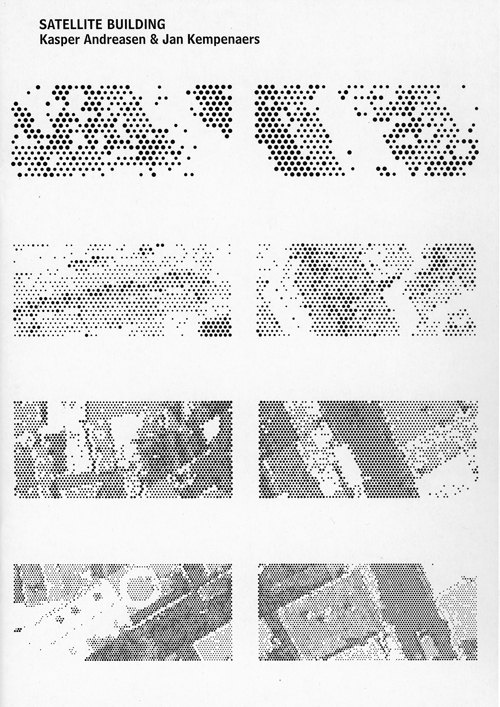 | | |
| --- | --- |
| Author | Kasper Andreasen Jan Kempenaers |
| Publisher | A4a |
| ISBN | 9789082236705 |
| Idea Code | |
Satellite Building is a collaborative project by Kasper Andreasen and Jan Kempenaers. On the facade of the new Guildhall in Beveren, Belgium, a satellite image from 2008 is perforated in the balustrades of a hundred meter long building. The rasterised image depicts the identical location where the old Guildhall stood before its reconstruction. Past meets present as the building's facade becomes a projection surface for a 'historical' photograph. The publication is a companion volume which documents the project through various images and drawings. It is accompanied by an essay from Steven Humblet and a short account by the two artists.
26 p, ills colour & bw, 17 x 24 cm, pb, English